Our value proposition is simple: reliable and confident production management. Owners, managers, and operators can rely on our experience in key processes and extensive material know-how to source process equipment that helps them meet business goals.
Our product portfolio covers various processes such as mechanical & thermal separation, bulk handling, drying, mixing, and heat transfer. All products are designed & engineered in-house.
BEYOND FABRICATION: VALUE-ENHANCING SERVICES
Our products are accompanied with value-enhancing on-site services during project planning and construction. Our team brings extensive on-site know-how and EPCM experience to professionally integrate key process equipment into projects.
This way our clients can reduce their effort, lower risk, save time, and cut costs by relying on us to deliver engineering designs and manage various on-site works.

Find out more about our on-site services.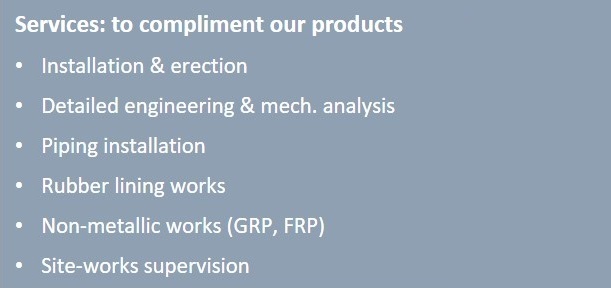 IN PICTURES: OUR PRODUCTS & SOLUTIONS